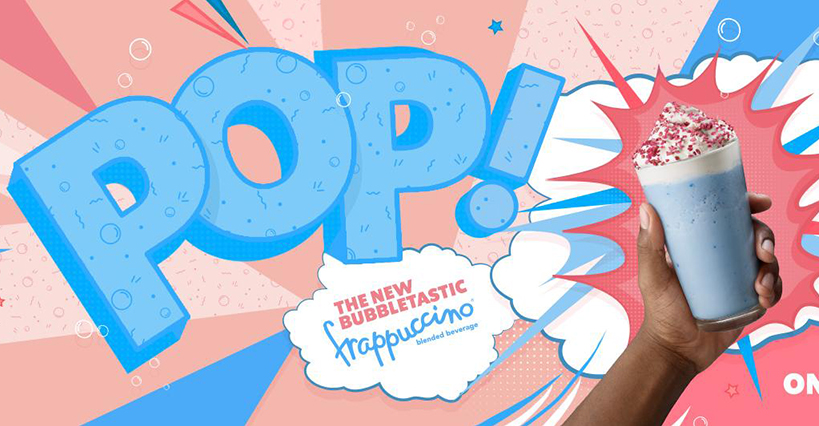 STARBUCKS launches blue bubbletastic frappuccino in EMEA
Adding a burst of colour to customer's days and livening up their April, Starbucks is launching a bold new beverage to menus this week: the Bubbletastic Frappuccino® Blended Beverage.
A feast for the eyes as well as the tastebuds, the Bubbletastic Frappuccino® Blended Beverage features a sensational combination of icy blue bubblegum-flavour base, topped with whipped cream, and finished with hot pink popping candy to bring little bubbles of excitement to every sip.

A limited-edition drink, the eye-catching new addition owes its vivid blue hues to spirulina(phycocyanin), a natural blue-green algae.
Launching at various dates from 10 April in Starbucks stores across Europe, the Middle East, and Africa, the blue-tiful new drink is known under two different names depending on where you are in the world.
In the UK and Republic of Ireland, ask your Starbucks barista for the Bubbletastic when ordering, but in all other stores across the EMEA region, the same bubbly beverage is known as the Bubblepop, paying homage to its fizzy, popping candy topping.
Go to Starbucks official website now to get more: Starbucks brightens up EMEA welcoming new Bubbletastic Frappuccino Blended Beverage
Previous Post
Why Is Phycocyanin Well Received By the Food Industry?